Webpage Information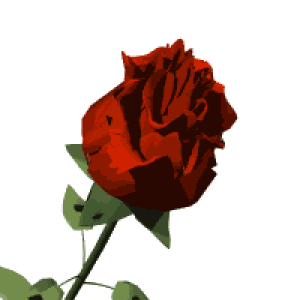 The History of this Website
A Tale Of Redwall is owned by Sabrina MV. If you would like to visit my other small webpages, they are located at my website collective, MedievalForest. Thank you for visiting and being a fan of Martin The Warrior.
This website began as the fanlisting for Martin The Warrior, but for some time I have closed the fanlisting, and it is a website dedicated to Martin The Warrior, the book and television series. Now however I have re-opened The Martin The Warrior Fanlisting.
Why Did I Make A Fanlisting For Martin The Warrior?
I first came upon Martin the Warrior when my boyfriend told me about it. He watched the television show on our local PBS Station a few years ago. I began to watch it because he recommended it, and I loved it! I was a little lost. One day I went to the library with my sister and her daughter and I saw the book, Martin the Warrior. Not only did I see that book, but so many others in the Redwall series. I checked out Martin the Warrior and quickly read through it. I arrived at the part the television show was on, and realized that the show was about to end. I taped the last episode, and it was so sad because Martin and Rose do not get to live together. Sadly, Rose passes away. I love this book so much, it is amazingly written and told. The love between Rose and Martin is so wonderful and strong; it is an inspiration. I love their relationship, this story - everything about it. This is why I have decided to make The Martin the Warrior Fanlisting, and I plan to have it open as long as I can! I will be a Martin the Warrior fan forever!
Linking Banners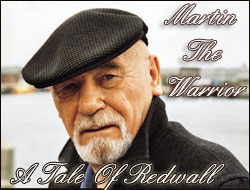 Past History
I had originally had this webpage as a fanlisting only, but now I have decided to make it into a fanpage for Martin The Warrior.
May 26, 2006: Friday
I applied for this fanlisting under the Books category at The Fanlistings.Org in October 2005 (the first two weeks) and I was approved on Sunday, October 16, 2005. I was so happy. =) I began working on this fanlisting on Friday, October 21, 2005.
On December 21, 2005, I moved this fanlisting from http://www.geocities.com/sm_bookworm/MartinTheWarrior to my first domain.
Past Layouts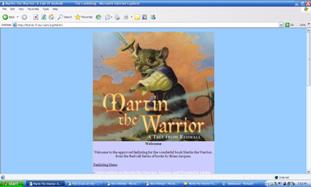 - Friday, October 21, 2005 - Sunday, February 12, 2006
The first layout features the cover of an American Edition of Martin the Warrior in which Martin is holding a sword. The background color and table background are both slightly different variations of blue. I chose blue because the image in the layout (at the top) has the sky in the background behind Martin, and I thought that blue would be a neat color to use. The font is Georgia. I began using the layout on Friday, October 21, 2005.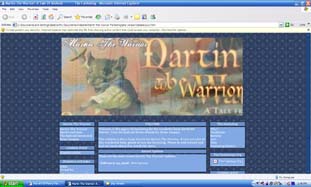 Layout 2

Layout 3
May 25/26, 2006 - July 08, 2006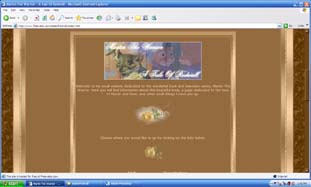 Layout 4
July 08, 2006 - September 26, 2006
Graphics By Penny Parker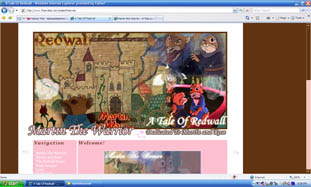 Layout 5
September 26, 2006 - November 10, 2006